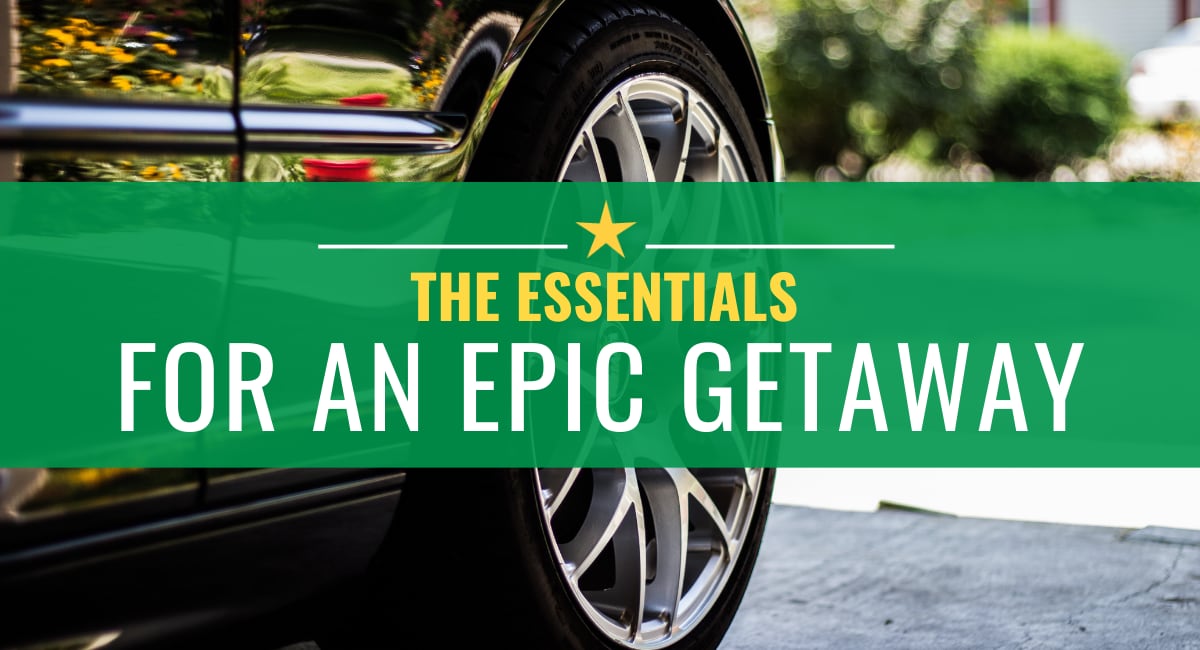 What a Trip
You've planned it. Your itinerary is solid. The fam is all packed up. You're all set to have a road trip that will go down in the history books. There's just one thing you are forgetting—your vehicle has to be able to take the trip with you. Have you ever had your car breakdown on vacation OR have that annual beach trip interrupted by your vehicle needing maintenance? You are not alone. BUT! We have some amazing tips that can help you avoid a mechanic while you unwind.
PREP!
With all the time you spent planning this epic getaway, you want to ensure absolutely nothing can go wrong. So, our first suggestion is to PREPARE! About a week before your road trip, stop into Boalsburg Car Company and we will get you set with everything you need. You want to make sure your oil levels are good, or get an oil change. You will also want to have your tires checked for wear, so that your vacation doesn't fall flat because of one bad tire. Your battery should also be checked before you go on a long trip. That is quite the list, but it doesn't end there. Get the whole list checked off at BCC—we have a team that is ready to get your vehicle adventure-ready, all while saving you money and future headaches while you try to relax.

Essentials: In Your Car
Okay, so your engine is good and your tires are fresh and ready for any road—but there are still some items you are going to need INSIDE of your vehicle.
One such item is a portable jump-start device. This can be a lifesaver just in case something goes awry with your battery.

Another crucial item we suggest is a tire plug kit. You could have a brand new tire, catch a nail, and be flat out of luck. But, if you have an easy to use plug kit you can save your tire and your vacation in a snap.

The last big thing you want to have in your vehicle is extra oil. Oil keeps your engine running smooth and prevents overheating. Even if you check before you leave, an oil leak can be unpredictable. If you spring a leak, you have some car-saving fluid that can buy you some time to get to the nearest mechanic (if you need help determining what type of oil your vehicle takes, just give us a call).
These three items are great to always have in your vehicle, but if you are straying far from home, you should put these on the "must bring" list.
One With Your Vehicle
Some might say we are of our vehicles, or our vehicles are of us. As much as you can take care of the machine you have to remember the driver too, that means you. Our best suggestion is to always keep extra water and a blanket in the trunk. No matter how much we prepare we can't predict the future. Worst case scenario—you find yourself in wilderness less traveled with a dud vehicle. It is always a great idea to have some extra rations to get you through until help arrives. Throw some non-perishable snacks in the trunk too if you are one of those avid spontaneous campers who sleep more in their car than at home.
Bon Voyage
Now you really can have the
best road trip ever!
You have prepped your vehicle inside and out—and have the best shot at not needing any wrenches on your voyage. Before you set sail toward your next destination stop into Boalsburg Car Company to make sure your vehicle is reliable for the whole trip. Where are you going this time?