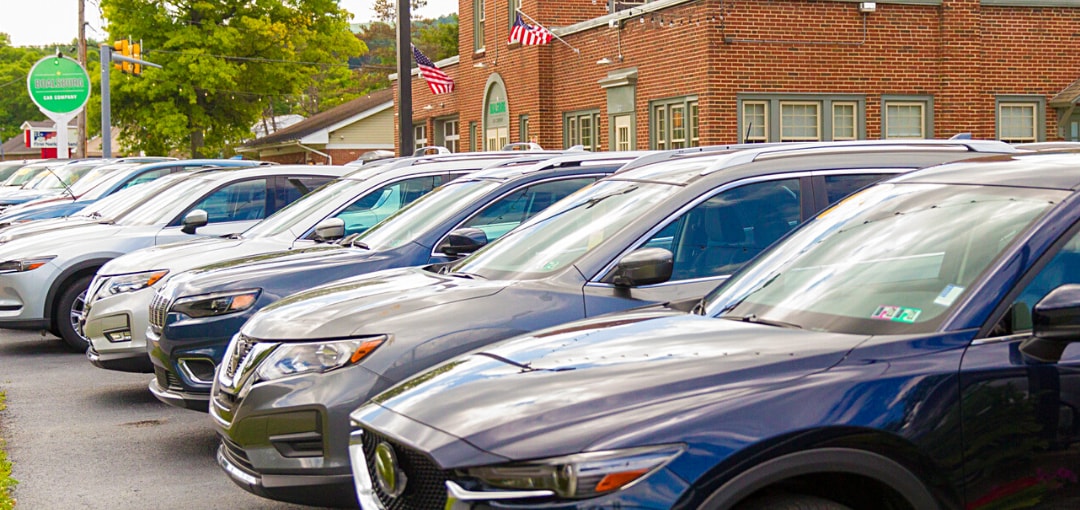 That "like new" car smell is one that will make you reminisce about your first connection with a vehicle. Boalsburg Car Company is here to tell you that we have brought that feeling back to life—and you do not have to spend nearly as much!
Certified Pre-Owned (CPO)
It's a term that gets thrown around a lot—but at Boalsburg Car Company, we mean it!

Let's start by looking at what Certified Pre-Owned actually means to us:
Vehicle has been inspected
Backed by Allstate, a leading-edge protection company
Refurbished to be in mint condition
Protected by the Long-Term Powertrain Limited Warranty
Our word that the vehicle is safe for you and your family
Safety First
Vehicles can be unpredictable and so can the roads we drive on, so buying a Certified Pre-Owned vehicle with us means you can relax and know that your warranty can save you in repair costs over the next decade. Our "safety first" attitude gives us the credibility you can count on; our emphasis on reliability in all BCC CPO vehicles is designed to keep you moving forward.
Benefits of Buying CPO
Other than safety, let's look at what else makes buying CPO with Boalsburg great:
Peace of mind for repairs
Work with our experts to build a more comprehensive package
Guarantee of a great, long-lasting vehicle
Lower price than buying new, with all of the same protections and warranties
Late model vehicles with low mileage
Free warranty
Ability to upgrade your protection
Building Your Plan with Our Team
Our experts will support you to make sure that your CPO vehicle comes with all of the warranties you need. This is not a one and done deal; we are always available to you as support if you need to change, update, or expand the coverage for your vehicle.