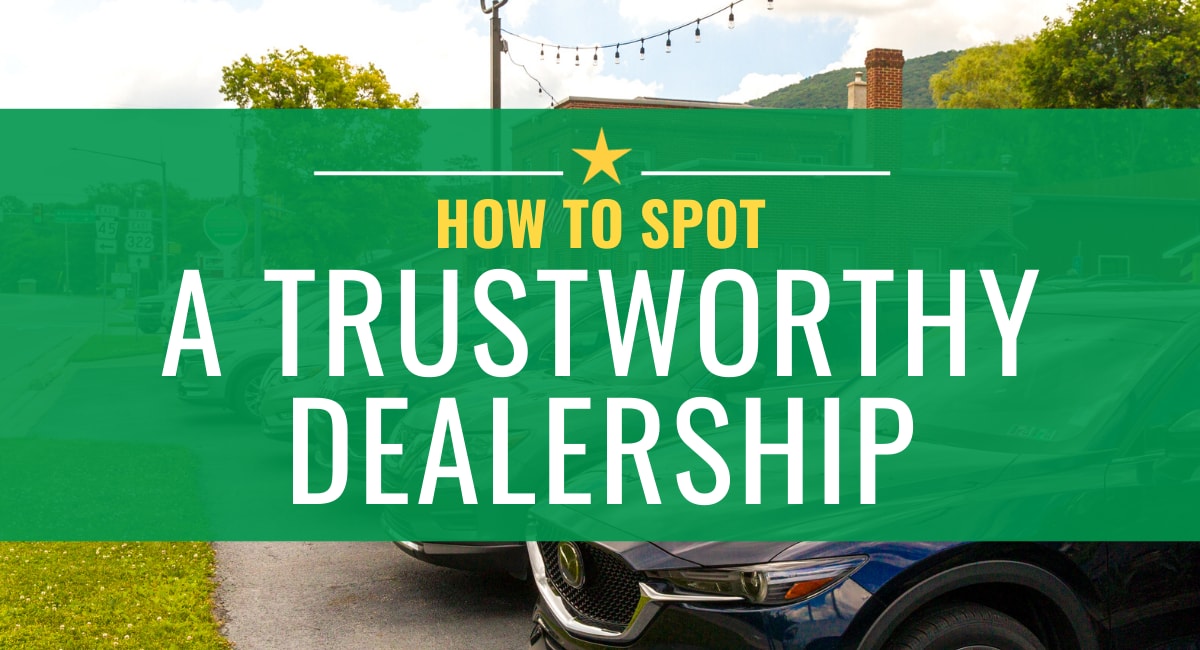 Spotting a Trustworthy Dealership
It's Up to You
It can be a big, big day for you. Seeing that dream car you have been thinking about for so long and a price that fits your budget. It seems too good to be true––it just might be. Our team at Boalsburg Car Company is here to give you tips on how to spot a not-so-trustworthy dealership and save you from a decision that could cost you some serious money. We aren't saying all dealerships, besides BCC exist to trick you out of more money, but we can help you avoid the ones that will––just keep reading.
Character Counts
Let's say you see a price on that car that represents the top of the food chain to you. Your first step might be to jump onto the ol' Google search. This is honestly a great first step. Google is where you can do some of the most digging. Discover what the dealership says about their service and what they represent as a company. If you notice things that don't seem right or dance around what they are really trying to say, you may be entering the 'danger zone.'

When Online, Check For:
Positive Reviews:

Positive reviews are great and represent an active and reliable business, the more the merrier. But, a lack of reviews or negative reviews could represent a company that does

not

do so much business and maybe for good reason.

Values That Align:

Don't be afraid to click that 'About Me' tab and read through. Look for a clear and succinct Mission or Values statement. You may find some things that could inform a better decision.

Clearly Listed Vehicles and Prices:

Internet surfer beware. If you are having difficulty locating vehicles or even pricing, you are most likely interacting with a not-so-trustworthy business.
Lucky for you, we want you to explore our website and dive into who we really are, or even ask us about that car you have been scoping out.
What to Look For––Next Steps:
The Internet is great and all, but it can only tell you so much. Once you do a thorough analysis of a dealership's website and feel satisfied––you should pay them a visit! Here you can actually meet the salespeople and assess if they are people you would like to do business with. Ask questions about the vehicle listed and check to see if the price stays the same. If you notice significant changes, you may want to abandon ship and seek land, ehem vehicles, elsewhere. If it is transparent pricing you are seeking, you should stop into Boalsburg Car Company today.
Making a Decision
This seems intense, but we promise you it is worth it, and your bank account will thank you later. Once you have walked through your digital patdown and met some of the dealership's team in person, you should be good to go. You have taken some vital steps to protect yourself AND your investment. You now stand a way better chance of settling on a great deal with a reliable dealership. If you want to meet some great people who are a part of your community––stop in and see us at BCC today. Anyone on our team would be happy to talk to you and see what roads we can get you on and trusting our experts is never an issue.

Checking the Numbers
You are looking to make a big investment. Don't jump into the dealership waters blind. Choose a partner that you can rely on and real people that keep your car safe and your investments safer. We know we will pass your digital patdown and we cannot wait to meet you in person.