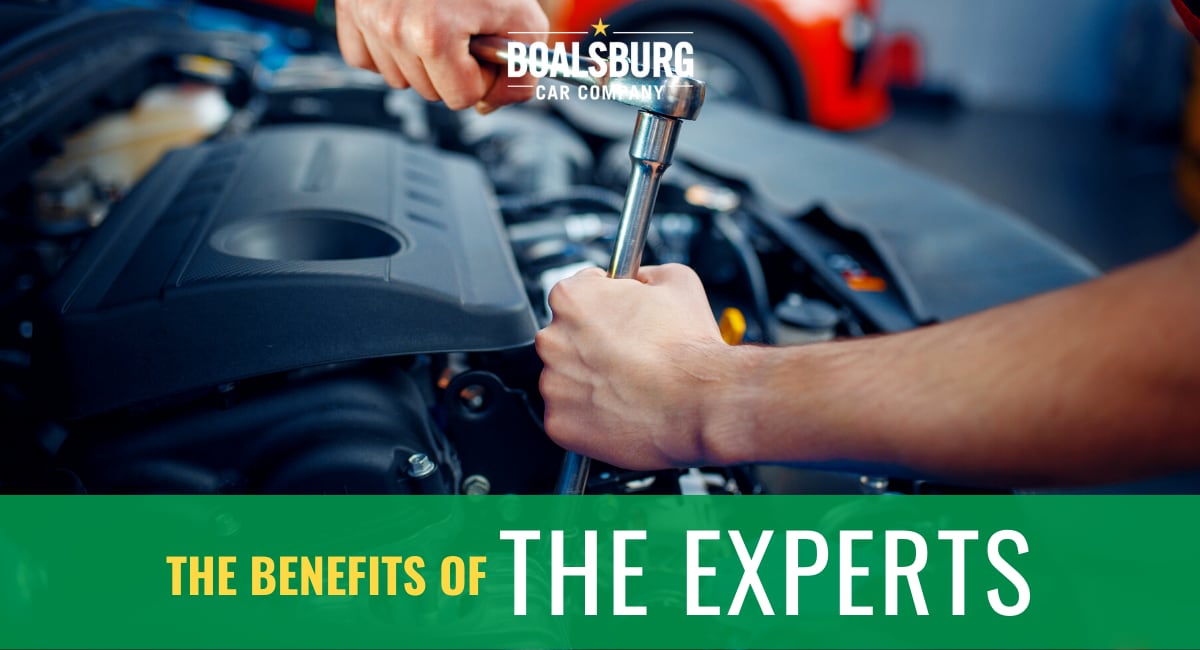 The Benefits of Experts
How Much Is Your Time Worth?
Before you jump into this one––take a step back and really try to put a value on your time. It can be difficult to quantify, but you know it matters. How do you make sure your time is respected when your car needs service? Easy. You work with experts. In fact, the pros at Boalsburg Car Company are ready to tell you why.
An Expert in the Pocket
Putting your time as priority, an expert can lead you through your car service or purchasing experience gracefully. Going with subpar mechanics or dealerships can leave you sitting in waiting rooms paired with customer service that dulls your day. When you seek out experts, you can rest assured that you get what you need without lingering questions. More importantly, your vehicle gets the right fix and solution that keeps you and your family safe––something that BCC has been doing since the beginning.

But It's Cheaper…
If we've heard it once, we've heard it a thousand times. The service costs less and it will be completed faster. Truth is, that is a tit for tat situation. You may save ten minutes today, but you have a higher chance of spending more time right back at the same mechanic to fix it again because of a rushed job. That really does not sound like saving time to us and the way to avoid it is seeking out experts like the service techs at Boalsburg Car Company. Experts may take a little longer, but you can trust that the work being done is necessary to avoid worse problems in the future.
Bad Service Now, Worse Problems Later
Speaking of worse problems in the future––a rushed fix or even a faulty fix due to unskilled mechanics can put your vehicle in a world of hurt, not too far down the road. You need your four wheeled beast for so much in your life. If you go down cheaper, faster, and less professional paths––your vehicle will be the one to lose in the long run. That is why it's best to seek out experts who can see problems caused by problems and help you fix those too, before they take you off the road.
Break It Down Now
Let's make a quick association:
Experts = Trustable Service. Trustable Service = Happier Vehicle. Happier Vehicle = Happier You.
When you think back to putting a value on your time, do you find yourself seeing ways you can improve how you seek out service––not just for your vehicle, but for other things in your life too? Great. That is what we wanted. Our main point here is that experts are there for a reason; because they are proven to do what they do to a high standard, with customers to back up the claim. Take the path to a happier vehicle, we would love to see a happier you.
The Whole Package
So. There. You. Go. Experts matter, for a lot of reasons––but most of all because they can help keep your vehicle healthier and you safer. Remember our tips the next time your car decides to throw on that check engine light––and stop in and see the service experts at Boalsburg Car Company.