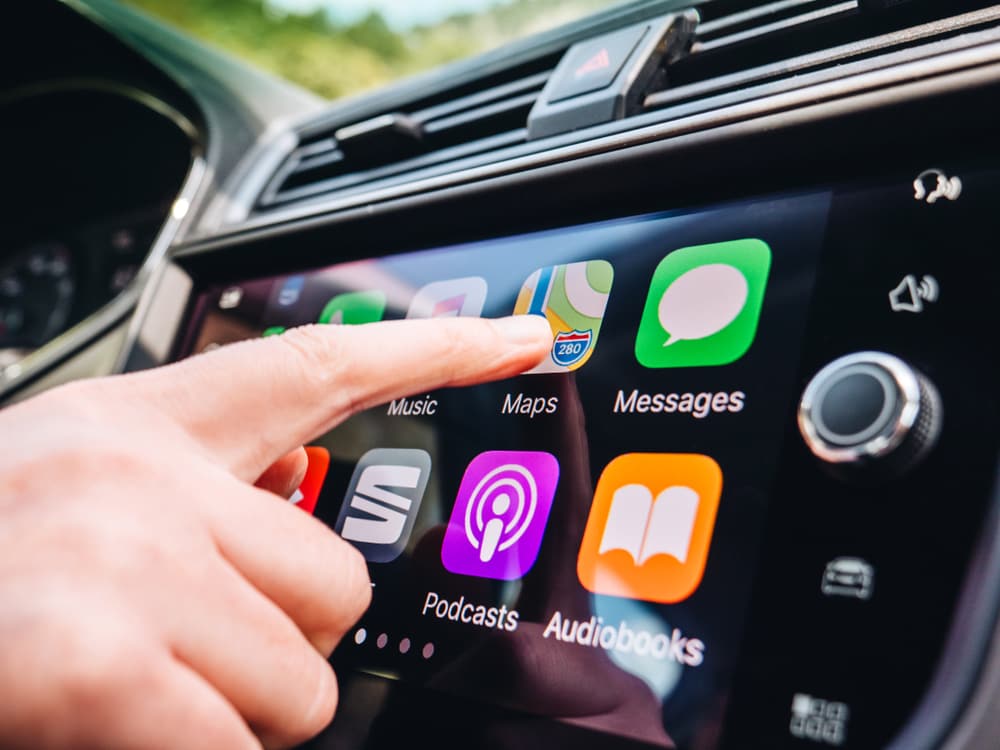 Apple CarPlay is a must for any tech savvy driver. When looking at used cars, you want something that can stream all your contacts and your favorite tunes wherever you go. Luckily, at Boalsburg Car Company near State College we offer a wide variety of used inventory that contains Apple CarPlay.
Allow us to break down which cars you should be looking for that contain Apple CarPlay.
Apple CarPlay Equipped Used Cars
Apple CarPlay is a popular feature among both new and used cars. This gives you a wide variety to choose from if Apple CarPlay is a must for you. Popular models that contain Apple CarPlay includes:
Buick LaCrosse
Chevrolet Tahoe
GMC Canyon
Honda Civic
Volkswagen Beetle
Volvo XC90
Volkswagen Golf
Kia Forte
Hyundai Elantra
Chevrolet Cruze
Mitsubishi Mirage
Chevrolet Spark
How To Connect Apple Carplay
You must have an iPhone 5 or newer device with iOS 7.1 or newer version to use Apple CarPlay in your used car. Before you begin, make sure CarPlay and Siri are enabled on your iPhone. Also, make sure that the "Press Home for Siri" option is enabled under "Siri & Search" in settings.
If you can't see CarPlay or Siri & Search under your iPhone settings, then go to Settings > Screen Time > Content & Privacy Restrictions > Allowed Apps, and make sure both CarPlay and Siri & Search are enabled.
CarPlay must be enabled in your car's infotainment system settings before you can use it. To enable CarPlay, select Settings, then Apps, then Apple CarPlay. Choose Always or Ask from the drop-down list next to Enable after USB Connection – choosing Never disables CarPlay and the USB port will then only be used for charging.
Buy Used At Boalsburg Car Company
Have peace of mind in selling and selecting your next used car, sedan, or SUV with Boalsburg Car Company. We have some of the best reliable and affordable used vehicles. To schedule a test drive or ask any questions regarding our services and used inventory, contact us online or visit us in person. Our knowledgeable and friendly staff is always here to help you find your next quality used car.