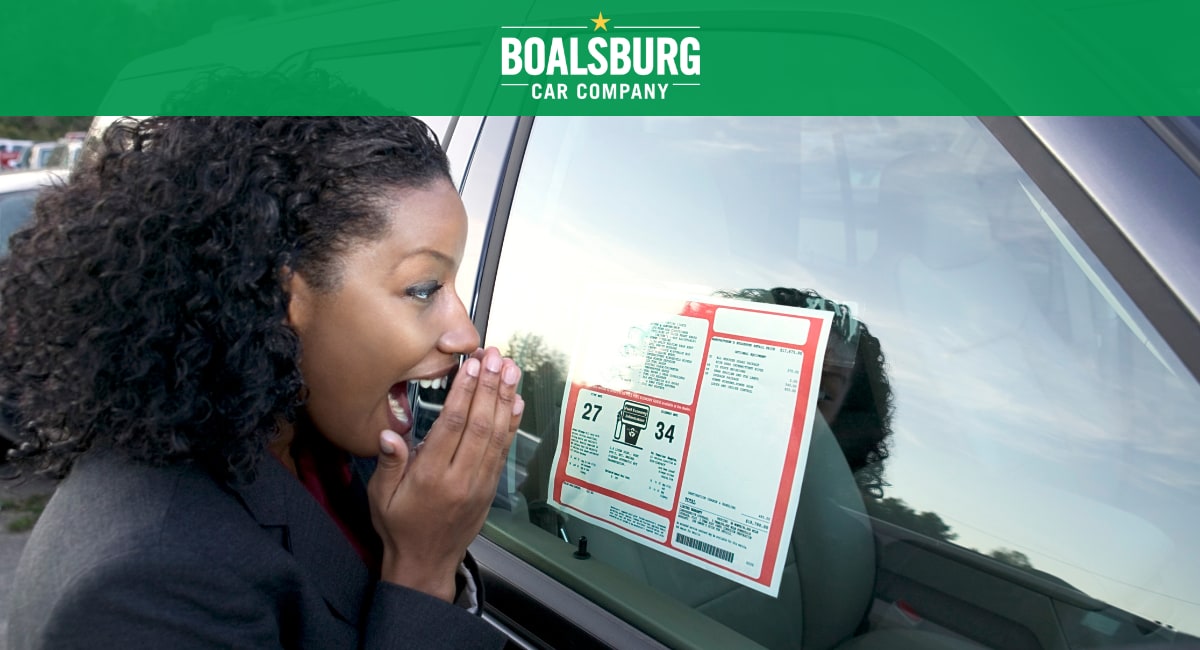 The year has almost come to pass, so you know what that means…
It's New Year's resolution season! Reflecting on your personal trials and triumphs, good and bad habits alike is a great practice to prepare for the next cycle around the sun. But what do resolutions look like for Boalsburg Car Company?
For our team, it's all about keeping you and your loved ones on the road with safety, honesty, and integrity. A team you can trust is a team for life—and believe us, we are fully aware of the negative stereotypes and toxicity that float around the auto industry. That's why BCC takes it as its personal responsibility to rise above the rest and help you see and feel the difference—both on the road and in your personal life.
Here are five ways Boalsburg Car Company continues to say 'NO' to toxic habits:
1. No Pressure!
Ah yes, the psychology of sales. Big or small, we imagine it's tricked you into a purchase or two in your lifetime.
If there is one thing our team wants our loyal customers (and potential customers!) to feel is that when you work with Boalsburg Car Company, you are entering a no-pressure environment. While we want nothing more to see you on the road in a safe, secure set of wheels, we recognize that everyone likes to weigh their options differently and on their own timeline—and that's okay! Whether you're looking for a new used ride or year maintenance services, our team will be here when you're ready.
2. Fair Financing, No Hidden Fees
You've experienced it before—you take your shiny new object to the check-out line excited about your savings. But wait—what's that? Additional fees? Ah, yes. You aren't mistaken.
While we love a good surprise, BCC will never surprise you with the financial kind. The price you see is the price you pay. Welcome to an auto dealer where YOU have the purchasing power.
You can also learn more about how to finance your new ride through our Finance Center or head to our FAQ page.
Read More: Pricing You Can See Through



3. Our Reputation for Quality Care
As a community-centric auto dealer, we believe in everyone's individual power to keep our town thriving and moving forward—and we believe it all starts with quality, reliable transportation. Whether you're looking for a used car, used SUV, or used truck, we have a reputation for treating drivers with quality care, and we want you to be our next success story.
Our history is our credibility, and that's why we like to let our testimonials do the talking!
4. Our Actions Match Our Words
Have no fear of being catfished here! What you see online—whether it be a particular car you've had your eye on or a detail about our Financing Center—is what you can expect in person.
BCC understands that the path to finding reliable auto services—or even your next vehicle—isn't always easy, but our team aims to simplify the process as much as possible. From assisting with initial research and comparisons to selecting the right financing solution for your budget, we're here to help every step of the way.
So, what do you say? Make 2022 the year where you let our actions do the talking and experience the Boalsburg Car Company difference for yourself.
5. We Adapt to YOU
Whether you're a hard-working parent of three or hard at work enjoying retirement—we get it, you don't have time to be set back by inconveniences—especially when it comes to your vehicle! That's why Boalsburg Car Company sets an intention to accommodate you to our best ability.
There are always efficient (and touch-free!) methods of communicating with us to move forward with your questions, purchase, or service. Find ways to connect with us through overnight test drives, virtual paperwork, and more. Just contact us to get started!
Make 2022 the year where you kick toxic habits to the curb and start fresh with a quick call to our expert team at Boalsburg Car Company!